Wealth Management
Financial Advisors
Making the Move | Access to Experts | In the News
You aspire to build a great practice your way, helping your clients fulfill their dreams as you fulfill your own. More and more great advisors are coming to believe that's done best through an independent, employee-owned, client-focused firm – a firm like Baird.
Everything we do here aims to help you provide the best financial guidance and service in a way that builds and sustains strong client relationships. We provide an environment that supports your entrepreneurial spirit, offers flexibility in business models and delivers world-class capabilities.
Because we are employee-owned, we all have a vested interest in your success and the success of your clients. Imagine the power of you and Baird.
Making the Move
| | | |
| --- | --- | --- |
| The Benefits of Partnering with Baird | | Serving Your Clients For the Long-term |
| Baird's Commitment to Relationships | | What Brought Me to Baird |
Access to Experts
In the News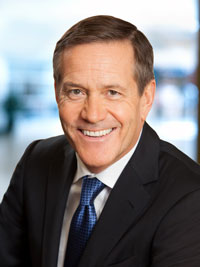 "There really is no other firm like Baird in America today, and I am incredibly excited to be a part of it."
Read the full post.